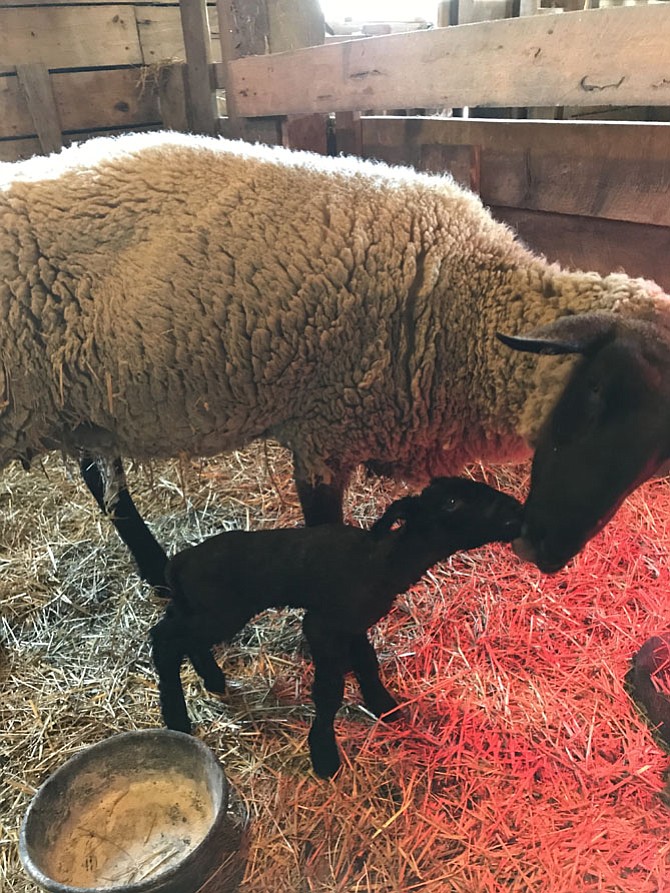 As sustained high winds from a massive nor'easter moving up the coast pummeled the area Friday through Sunday, Mother Nature showed her gentler side. Frying Pan Farm Park's third baby lamb was born Saturday, March 3. It is about one hour old in the photo.
Stories this photo appears in:

High winds pound the area, downing trees and power lines, but life continues.