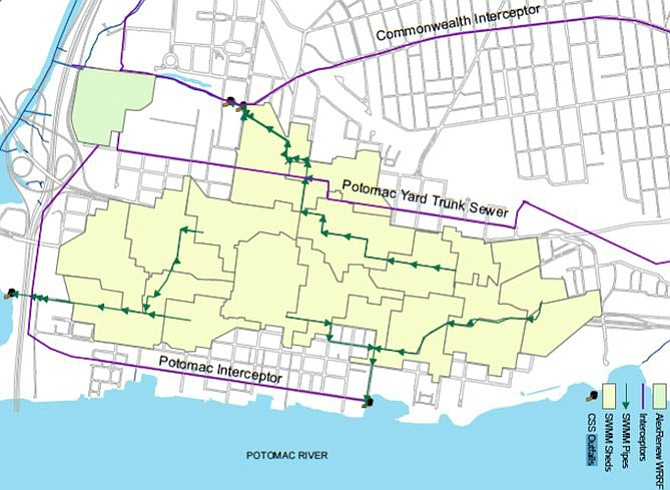 Old Town has four outfalls where raw sewage is dumped into the Potomac River when the city has as little as 0.03 inches of rain.
Stories this photo appears in:

State slashes funds to fix city's combined sewer system.
Alexandria's plan to fix its raw sewage problem may be going down the drain, at least this year. Leaders in the House and Senate money committees slashed $20 million out of the budget that was supposed to help the city fix its antiquated combined sewer system, which floods the Potomac River with raw sewage whenever there is as little as 0.03 inches of rain.