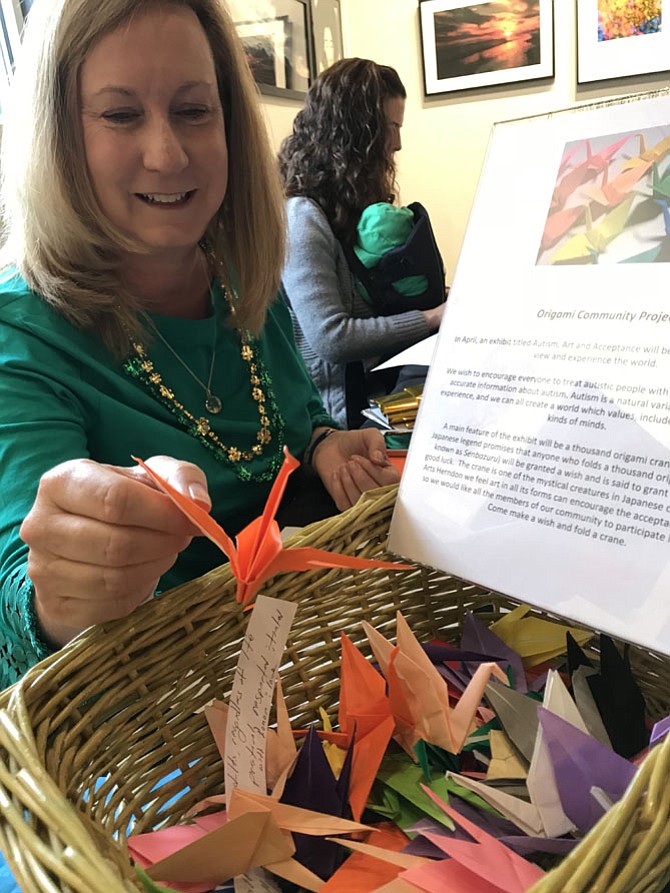 Elizabeth Vosseller drops one of her origami cranes into a box. Vosseller and her clients at Growing Kids Therapy Center in Herndon need 1,000 cranes to create a work of art in support of autism acceptance and awareness.
Stories this photo appears in:
Project supports an upcoming installation at the "Autism, Art and Acceptance" exhibition at ArtSpace Herndon.