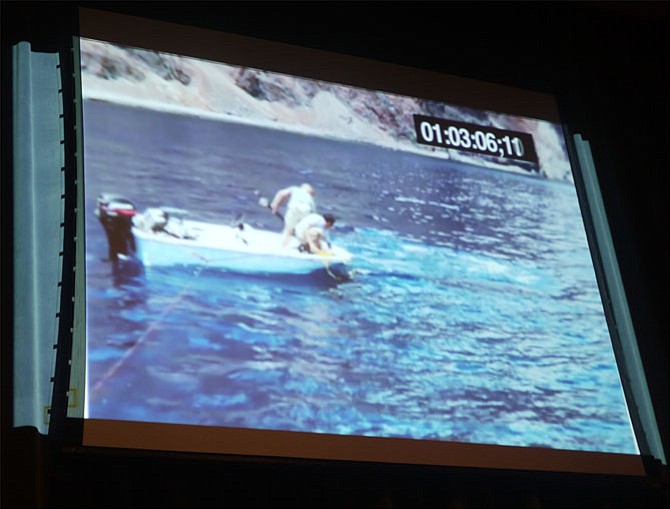 Scientists try to tag a shark using a small boat and a pole. "Do you ever worry that you might hurt the animal?" asked one student. "We always have a biologist on the project who assesses the risk to the animal and we balance the advantages with the negatives, but no, if the animal is going to be physically hurt, we don't."
Stories this photo appears in:

STEM program reaches out to students.