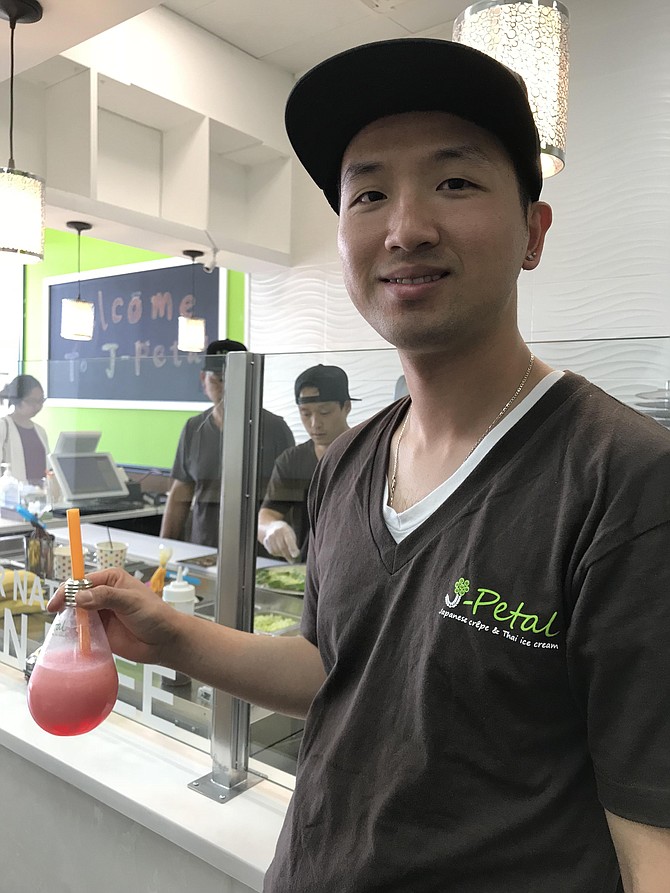 Bryan Li, owner of J-Petal at 2260 Hunters Woods Plaza, one of Reston's newest restaurants, shows off one of his light bulb drinks. The family-friendly restaurant offers naturally, gluten-free savory and sweet rice crepes, ice creams, and their famous glowing light bulb drinks.
Stories this photo appears in:

What do 'Little Boxes' offer patrons, how do they do it and what do they need to thrive?