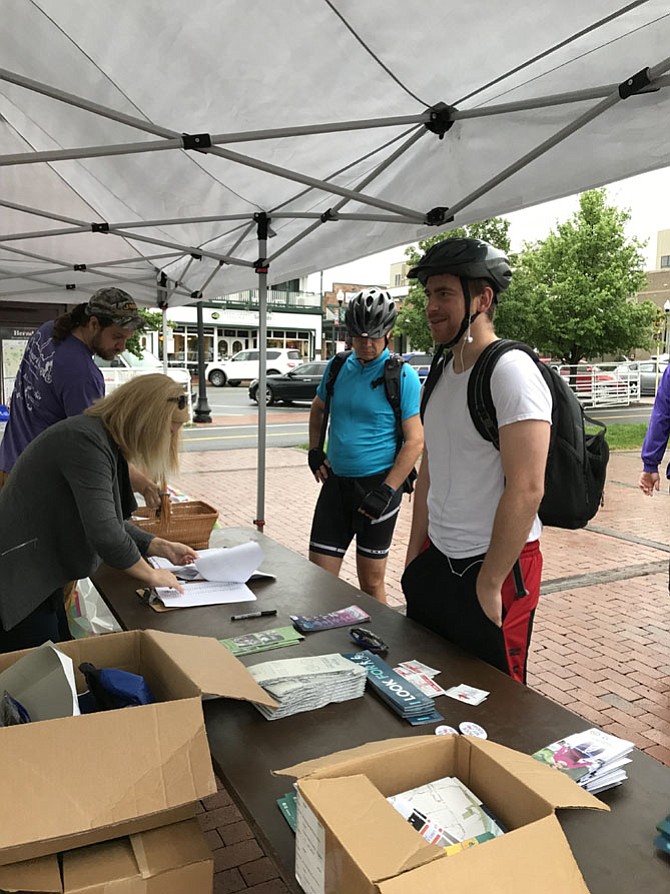 Tony Roane, left, and Janson Whitlock of Herndon stop at the Bike to Work Day 2018 pit stop in town before cycling to work. Roane said, "I do this a couple of times of a week in fair weather. It breaks up the monotony of commuting by car."
Stories this photo appears in:

Herndon Pit Stop draws both morning and afternoon cyclists at Bike to Work Day 2018.