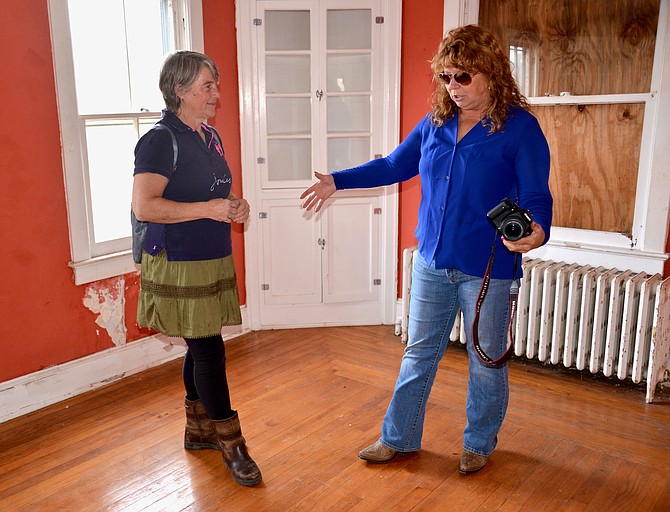 Past and future meet at the Turner Farmhouse: From left, new leaseholder Sarah Kirk walks the house with Jo Turner, widow of Mark Turner, whose family built the house that generations of Turners, including Jo and her family, called home. "I haven't been inside here since the farm was sold to the Park Authority," said Turner. "I thought I would do okay today, but it is emotional. I can't wait to see it come back to life."
Stories this photo appears in:

Officials hold leasing signing ceremony for resident curator at Turner Farmhouse.
.