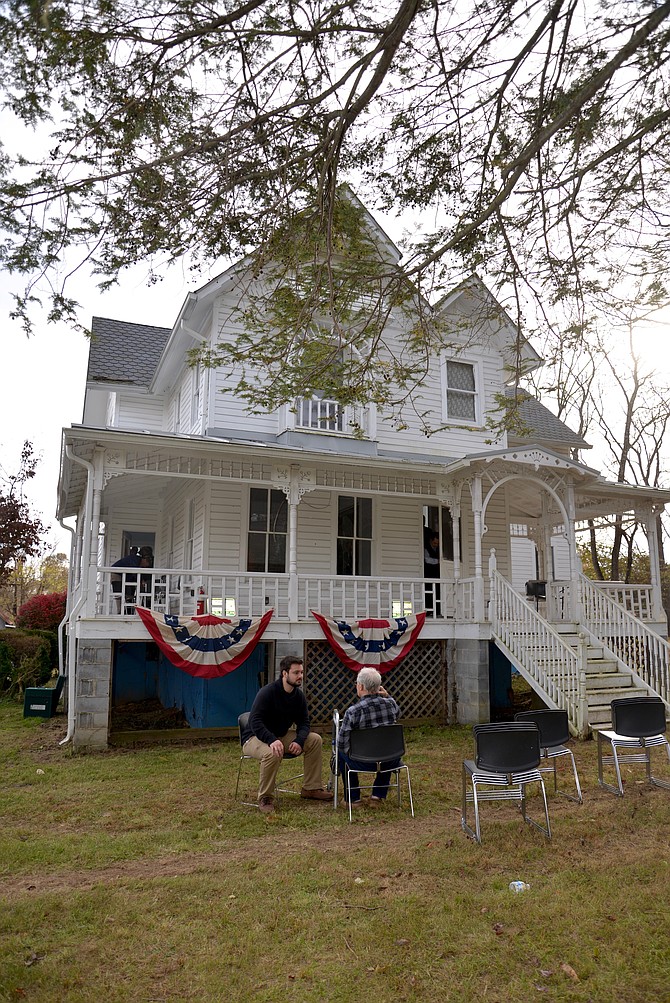 The historic Turner Farmhouse on Georgetown Pike will soon be home to new resident curator Sarah Kirk and her family. After the lease signing ceremony, officials and guests went inside for a tour of the property, while Sarah's husband enjoyed the surroundings with his sign-language assistant.
Stories this photo appears in:

Officials hold leasing signing ceremony for resident curator at Turner Farmhouse.
.