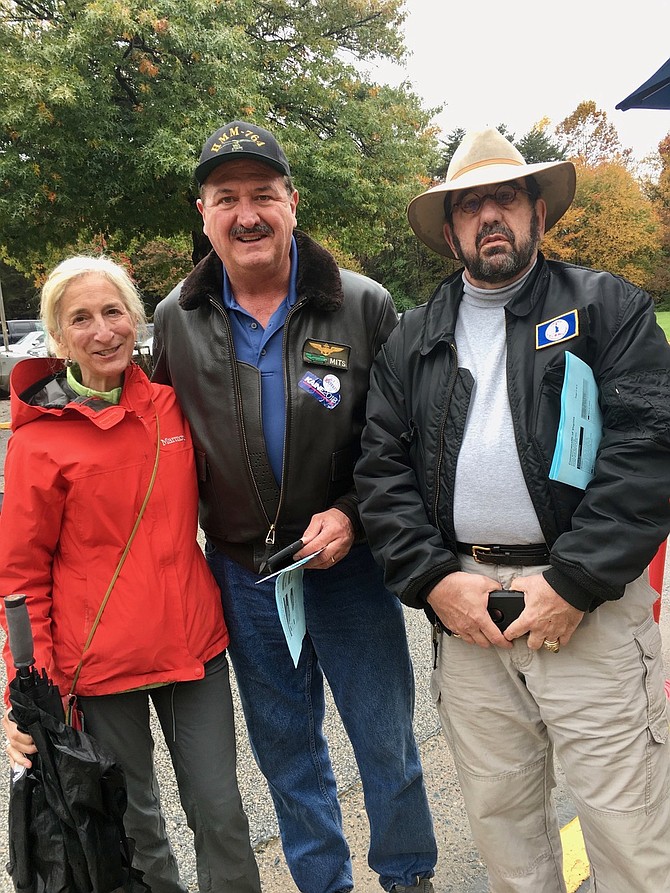 One of the busiest polling stations was at the James J. McCoart Administration Building in Occoquan, where Hank Foresman of Woodbridge, Col. USMC (Retired) Monte Dunard of Woodbridge, and Sharon Shutler of Arlington handed out sample ballots to voters. Shutler did a third shift at the McCoart Building because of high voting numbers.
Stories this photo appears in:

Arlington poll greeters brave election weather.
.