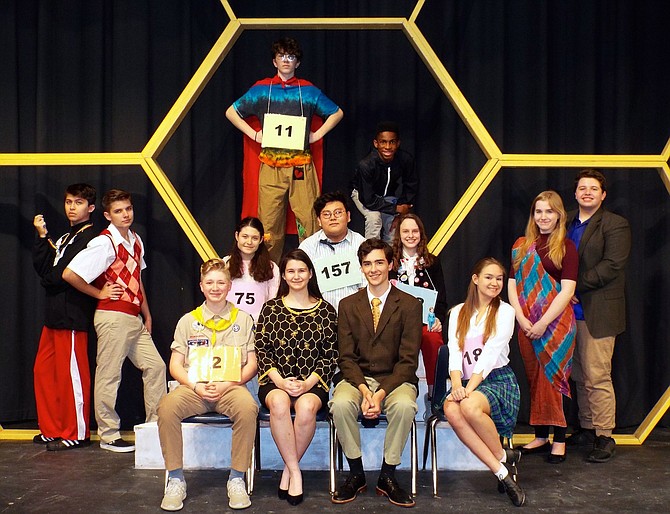 Cast members are (top row, from left) Seth Strong and D.J. Bartly; (middle row, from left) Charlie Heiting, P.J. Pavot, Madeleine Tyler, William Choi, Sarah Zakreski, Tori Miller and Mikhail Goldenberg; and (bottom row, from left) John Jennings, Louisa Mattozzi, Brendan Smith and Kamila Adamczyk.
Stories this photo appears in:

Fairfax High presents '25th Annual Putnam County Spelling Bee'
.