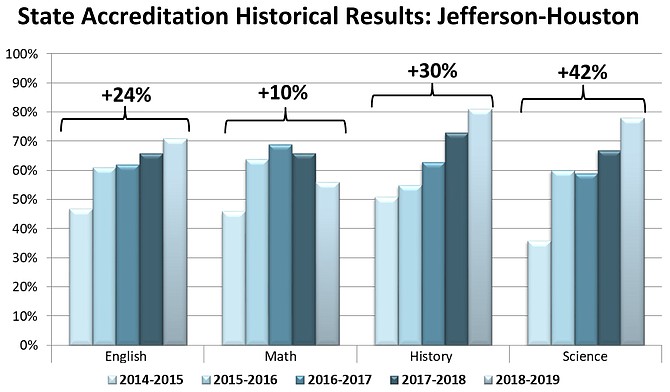 Adjusted Standards of Learning (SOL) testing results show improvements in student performance, even though English and math pass rates still fall short of state standards. Under the state's new rating system, showing improvement counts toward accreditation. SOL figures are "adjusted" from raw pass rates reported last month. This is because, in determining accreditation, "allowances are made for certain transfer students, students who speak little or no English and students who pass retakes of tests after receiving remedial instruction," according to the Virginia Department of Education.
Stories this photo appears in:

Under new state rating system, more ACPS schools to receive accreditation this year.