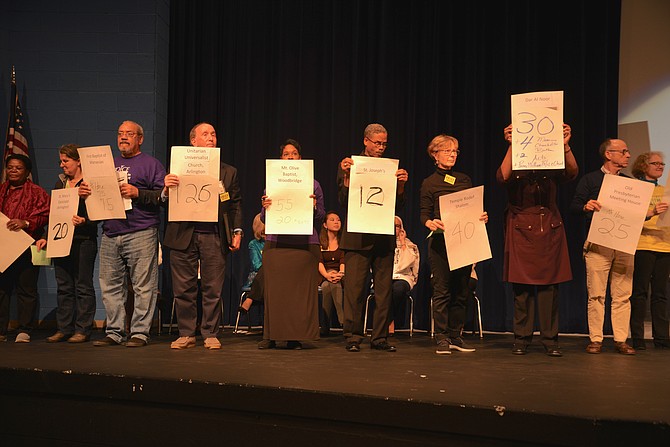 VOICE members take to the stage at the 2018 summit with pledge posters, showing how many of their group had signed up to help Get Out the Vote and to attend the next Legislative session in Richmond. "We will have at least 10 people per day calling for action in Richmond," said VOICE leadership, who also noted that the the GOTV goal of 450 volunteers had already been exceeded by 150 persons.

Stories this photo appears in:

Virginians Organized for Interfaith Community Engagement gather.