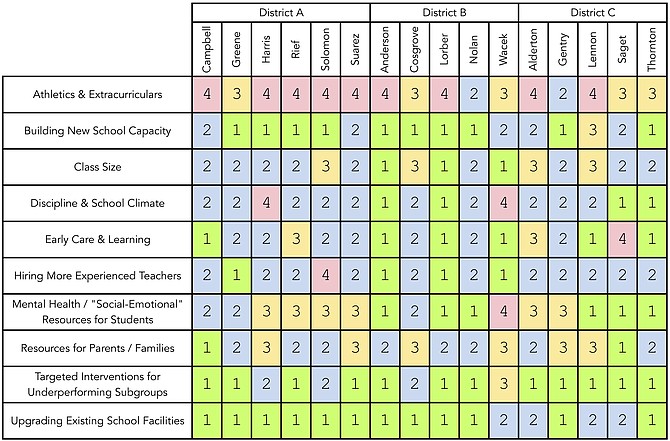 Relative issue priorities: Green #1 = high relative priority; Blue #2 = above average; Yellow #3 = below average; Red #4 = low relative priority. For ease of comparison, this chart compiles candidate responses to the following question: "Assign relative priorities to the following issue areas, in terms of where you intend to budget finite dollars, political capital, personal time, staff time, etc. (Try to disperse rankings evenly — i.e., don't rank everything highly. The scale is relative not absolute. Granting that these issues all have merit and aren't always mutually exclusive, in a world of constraints, every issue can't have an above average or high priority relative to the rest.)"
Stories this photo appears in:

16 candidates vie for 9 seats; 4 incumbents not running.