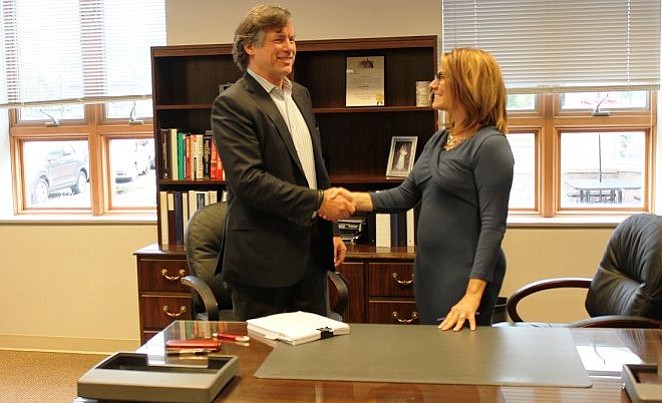 In the fall of 2017, Larry Bergner, Comstock Senior Vice President of Development shakes the hand of Town of Herndon Mayor Lisa C. Merkel. Comstock Venture LC and the Town of Herndon moved forward with a signed Comprehensive Agreement, which defined responsibilities of both parties in the redevelopment of 4.675 acres of town-owned land in Herndon's downtown into a mixed-use project.
Stories this photo appears in:

Final steps near as the Town and Comstock come closer on the sale of the property.