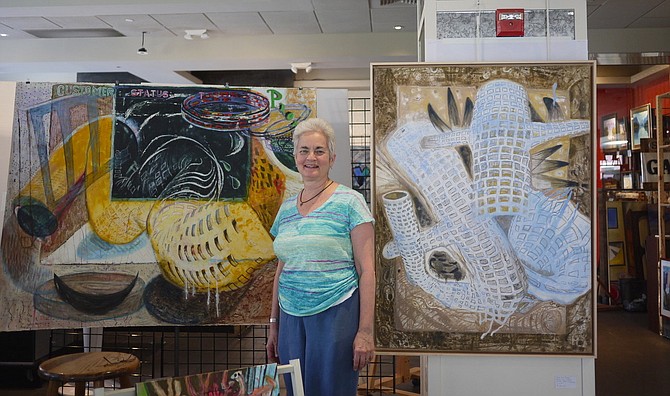 Sue Grace stands in front of two of her paintings hanging at the pop up art gallery in the 2800 block of Clarendon Boulevard, across from Orvis. Studio space is hard to come by in Arlington, and these artists are grateful for the time they will have in this space. Grace likes the diffuse light in the studio. For more information see www.suegrace.com
Stories this photo appears in:

A microcosm of Arlington activists, artists, animals.