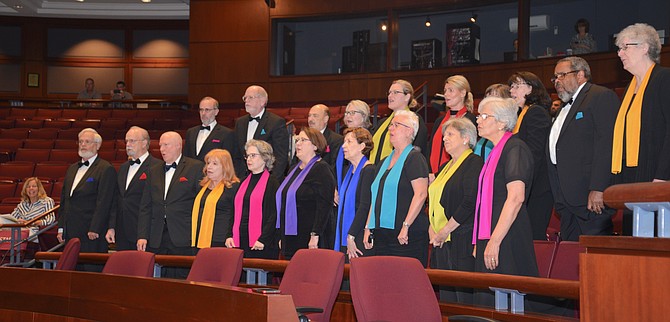 Hallelujah! Finally something to sing about during the Budget Public Hearings. Musical director David North of Oakton brought a portion of his Mosaic Harmony choir to illustrate the power of music and song as he thanked the board for their support of the Arts in Fairfax. North got board members on their feet and clapping along with the choir.
Stories this photo appears in:

Schools, market rate adjustments, affordable housing, immigrant services dominate public response.
.