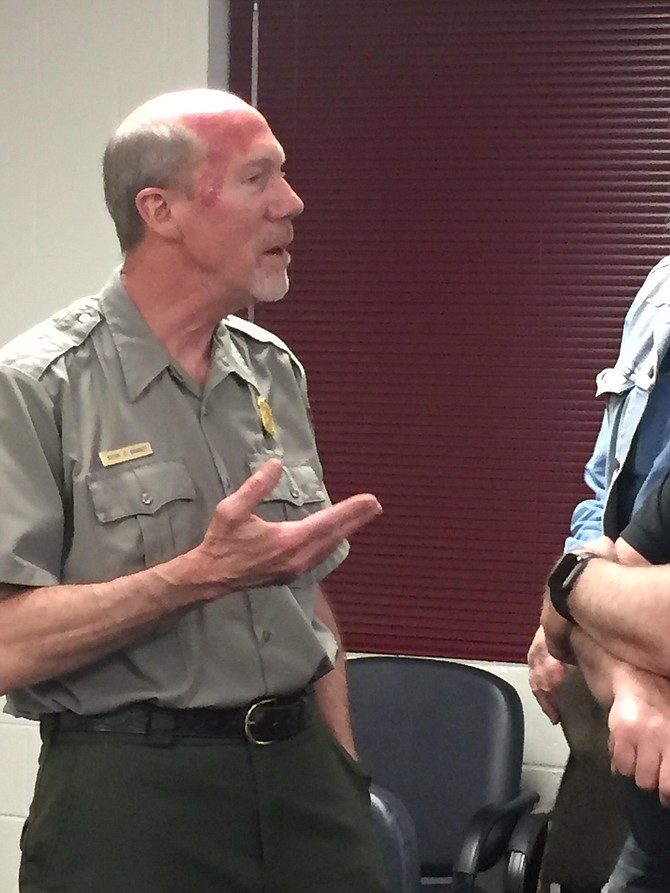 Kevin Brandt, superintendent of the C&O Canal National Historical Park, spoke to the West Montgomery meeting about many issues, including the impact of so much rain on the park.
Stories this photo appears in:

Sharpshooters employed by the Department of Agriculture culled 22 deer on the Gold Mine Loop area in March.
.