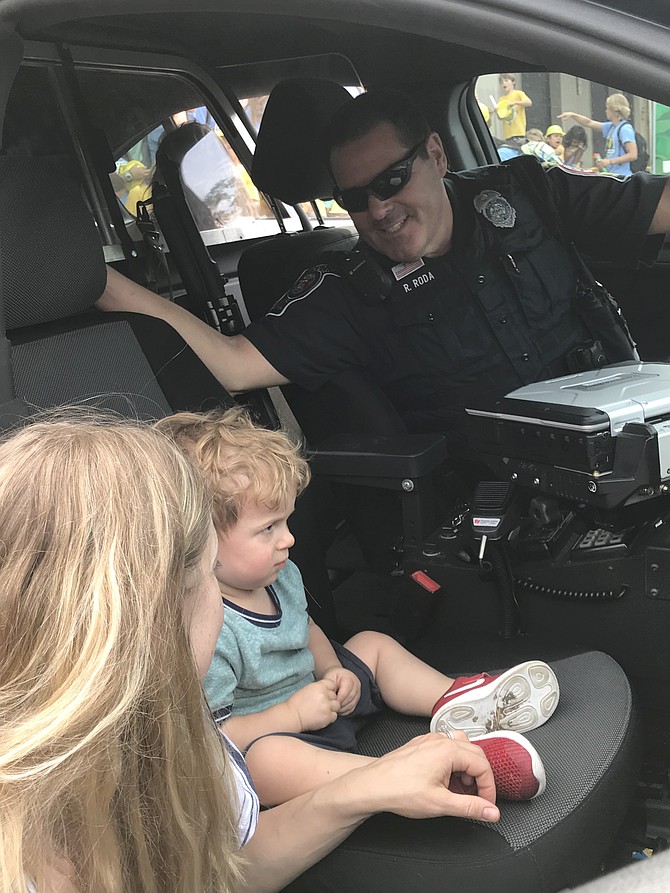 Jenna William of Fairfax encourages her two-year-old son to climb into Officer Roda's Fairfax County police cruiser from Sully District Station during Reston Association's 20th Anniversary Totally Trucks event, which showcased RA's big rigs and machinery as well as public safety vehicles and more.
Stories this photo appears in:

Reston Association presents Totally Trucks.
.