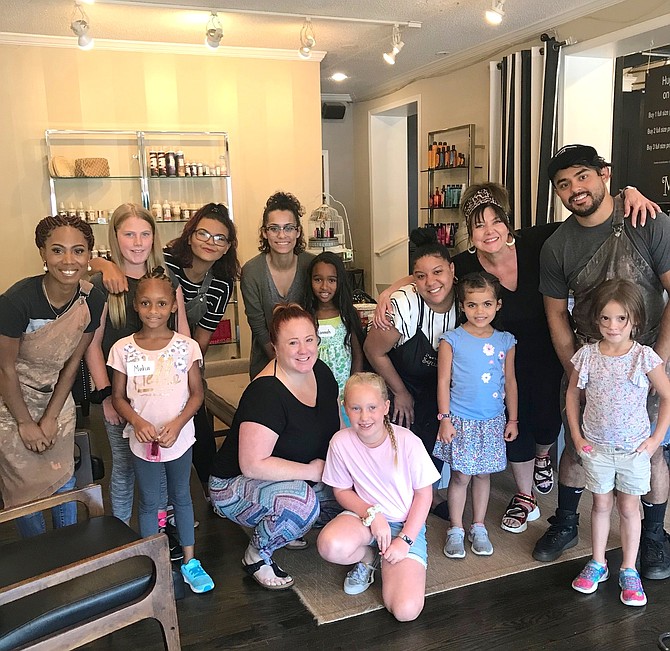 Students from Cornerstones Laurel Learning Center in Reston (back row, second from left) Alessandra Twohie Crowe, grade 6; (middle row) Maha El-Buruju, grade 1; Jannah Mohamed, grade 1; (front row) Lauren Eaglet, grade 3; Alex Lucier, grade 1 and Hannah Todd, grade 1, show off their new school year haircuts provided courtesy of stylists at Maude, a boutique salon in the Town of Herndon.
Stories this photo appears in:
Salon gives free haircuts to local students.
.