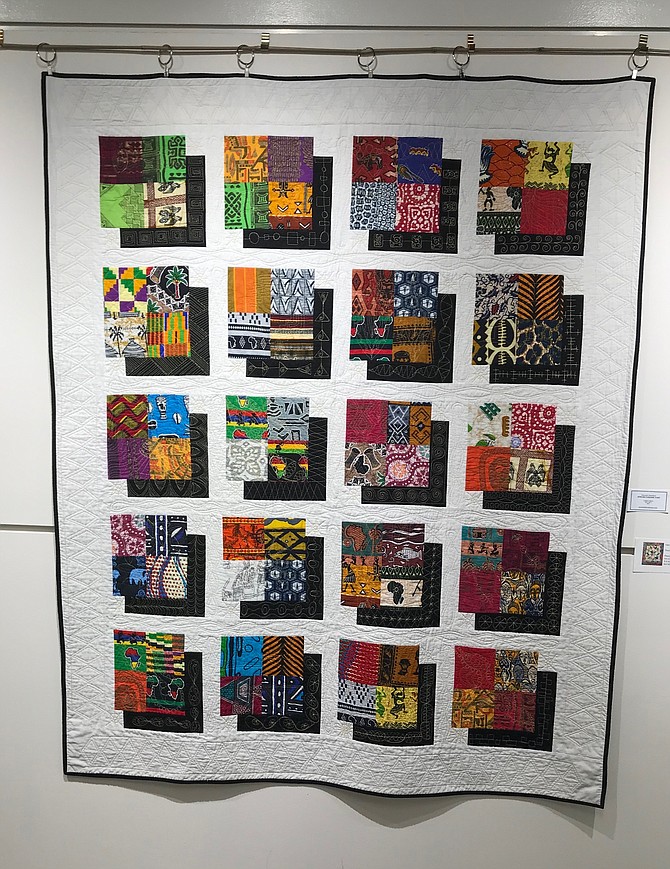 "African 4-Square Float," is a modern quilt created by Hannah Hamilton, Sterling, and displayed in the Group Exhibit, "Through the Eye of the Needle II," by the Cotting Quilters. "I like to play with color; usually, bold colors," said Hamilton.
Stories this photo appears in:

Works by seven local and talented quilters on display – a must-see event.
.