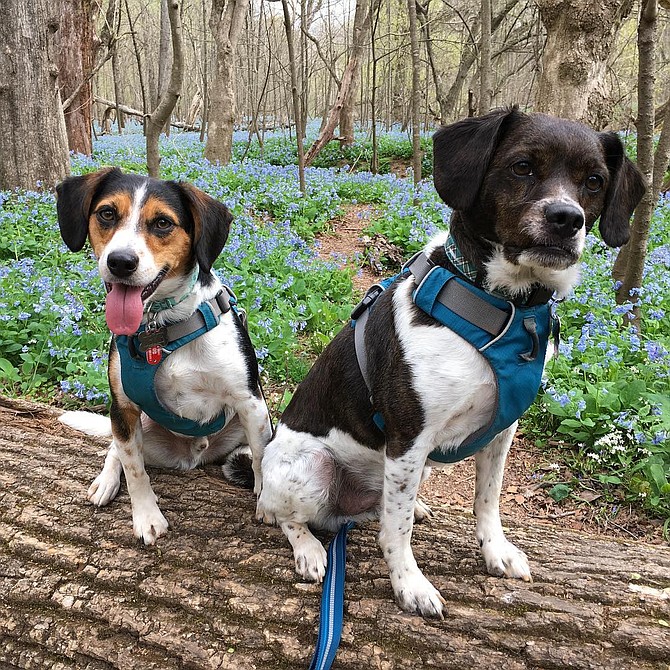 Sully, 4, and Zeke, 3, have brightened the Smith house since their arrival. While Daddy, Lindsey Smith, stays busy as chief of staff to Braddock Supervisor John Cook, Mommy, Jill Westeyn, spends her days as a Federal employee but volunteers many hours to the Fairfax County Animal Shelter and is on the Board of the Friends of the Fairfax County Animal Shelter.
Sully and Zeke love to hike and take naps on their loving humans. For Halloween this year, Jill made Mario and Luigi costumes and won a couple of contests. I live in Oak Hill in the Sully District, hence the pup's name. Whenever I see former Supervisor Michael Frey, he never asks how I'm doing, only how Sully and Zeke are doing. — Lindsey Smith.
Stories this photo appears in:

.