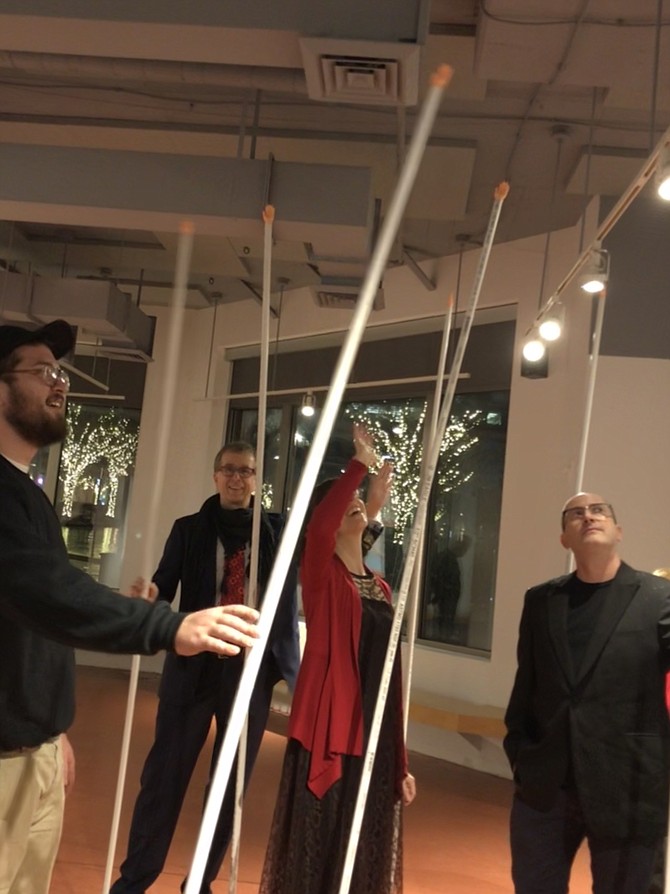 From left, sculptor Harry Mayer, Don Glass, Melanie Kehoss and James Huk have a little fun with Mayer's sculpture "Smile 'n Nodd Shake 'n Wavve" made out of concrete, PVC pipe, and rubber hand finger puppets.
Stories this photo appears in:

Works by five artists in the community at five different career stages.
.