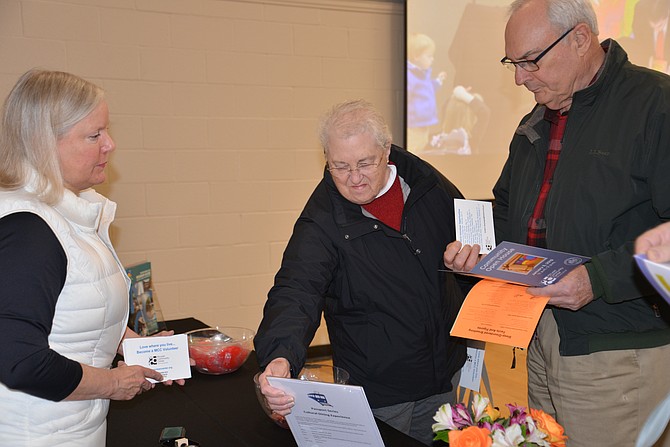 Deanna and Charles Martin are long-time McLean residents and supporters of the McLean Community Center. At the Open House, they check out information with MCC Special Event Manager Catherine Nesbitt about a "trip to Spain" – or more accurately, a bus ride in to D.C., for a fabulous night of food, wine, and Flamenco entertainment, part of the MCC's "Passport Series."
Stories this photo appears in:

McLean Community Center debuts renovated facilities with a fun-for-all Open House.
.