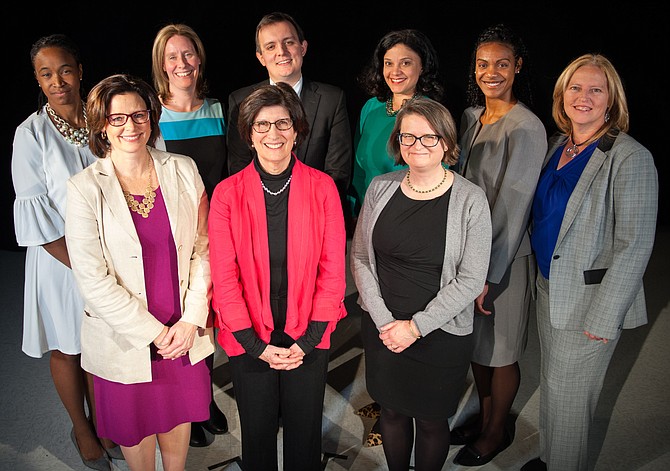 Alexandria's new School Board: From right to left, top row: Chairwoman Cindy Anderson, Heather Thornton, Jacinta Greene, Christopher Suarez, Vice Chairwoman Veronica Nolan, and Meagan Alderton; bottom row: Ramee Gentry, Margaret Lorber, and Michelle Rief.
Stories this photo appears in:

Newly elected City Council, School Board take their posts.
.