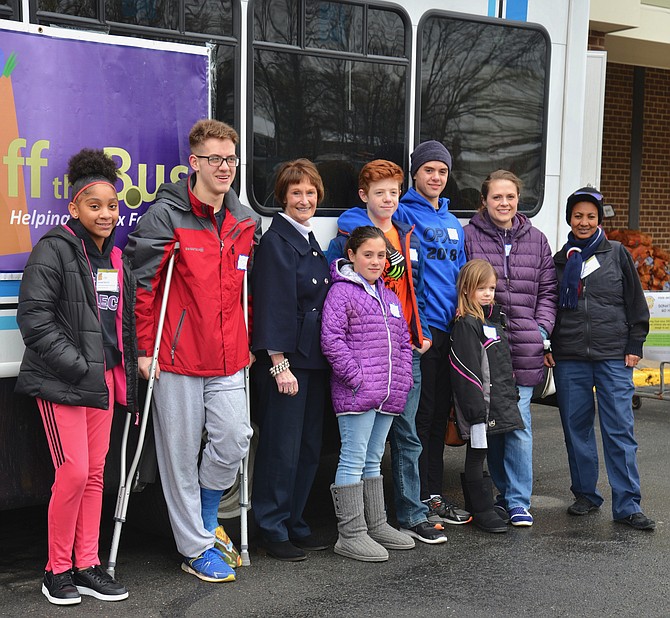 Fairfax County Board of Supervisors Chairman Sharon Bulova added "stuff a bus" duty to her schedule on Saturday, Jan. 19, along with a cadre of county employees, family members, volunteers and staff from the Fox Mill Giant Food Store which hosted the event to benefit nonprofit Helping Hungry Kids.
Stories this photo appears in:

County and community unite for neighbors in need.
.