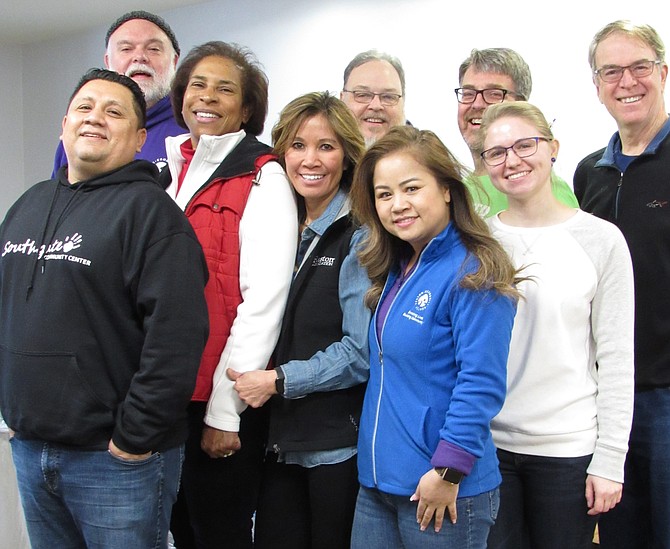 Richard Cabellos, Director, Southgate Community Center; Paul Douglas Michnewicz, Arts and Events Director, Reston Community Center; Lisa Sechrest-Ehrhardt, RCC Board of Governors; Ha Brock, Reston Association Volunteer and Community Outreach Coordinator; Kevin Danaher, Community Events Director, RCC; BeBe Nguyen, Director of Communications, RCC; Andy Sigle, President RA Board of Directors; Camille Petrillo, RCC Arts & Events staff; and William Keefe, Board Member, RCC Board of Governors volunteer during the Saturday, Jan. 19 Community Service Project at Southgate Community Center, 12125 Pinecrest Road.
Stories this photo appears in:

Restonians remain committed to realizing Dr. King's dreams.
.