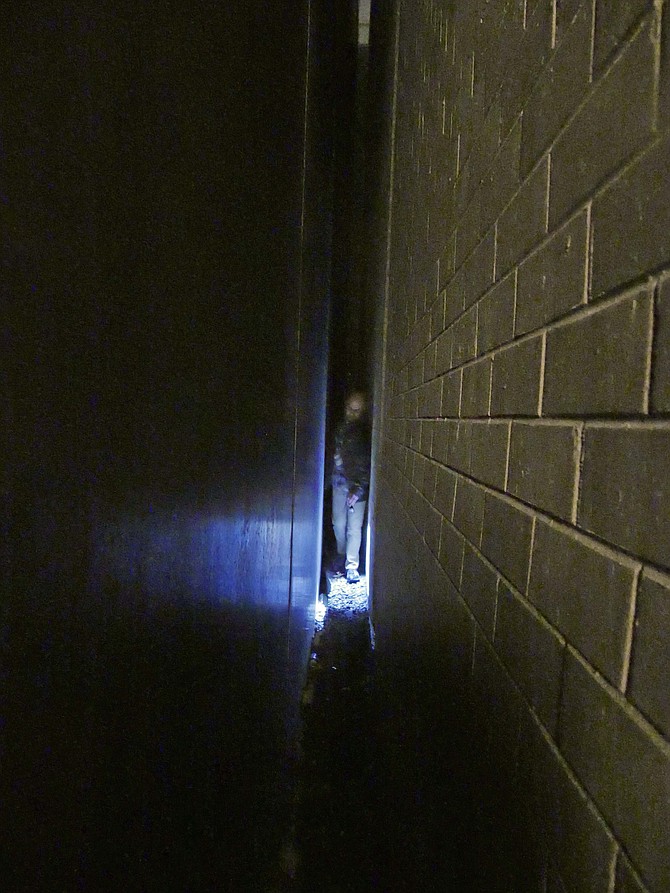 Arlington County Department of Human Services (DHS) outreach worker Miguel Carpio-Castanas spots an 18-inch gap between buildings in the middle of Shirlington. That is "a great place" for a homeless person to sleep. "People would walk by and never even see them."
Stories this photo appears in:

Sixty-five volunteer for Arlington Point in Time homeless count.
.