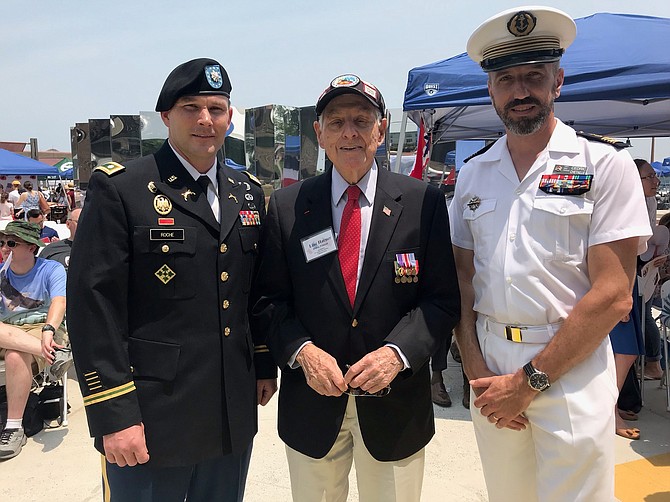 WWII and D-Day survivor Lincoln Harner, center, of the US Army 987th Field Artillery Battalion (Gold Beach), with LTC John Roche, Commander Headquarters and Headquarters Battalion 29th Infantry Division, and Cedric Chetall, Capt. NW France, at the 75th D-Day Commemoration Ceremony June 1 at Waterfront Park.
Stories this photo appears in:

D-Day survivor recalls the Battle of Normandy.
.