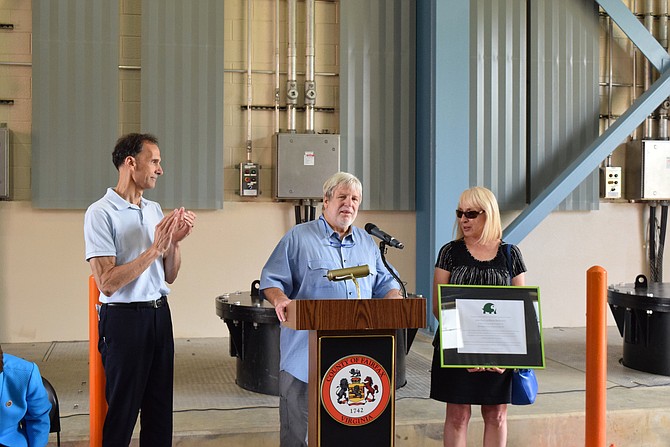 Mount Vernon District Supervisor Dan Storck with Alan Ruof and Elaine Butkiewicz, who were honored for their work to educate not only the Huntington community about the public works project process, but also all of Fairfax County as to the importance of supporting the bond referendum to construct the levee.
Stories this photo appears in:

Community celebrates Huntington Levee completion.
.