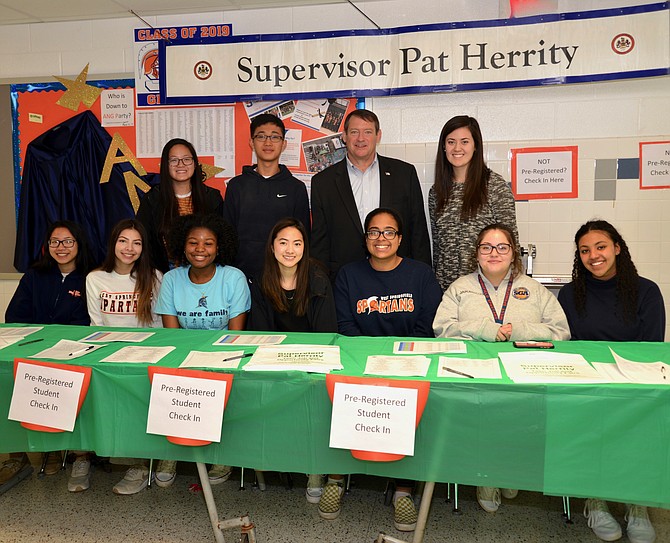 Here to help! Springfield Supervisor Pat Herrity, co-founder of the Teen Job Fairs and still its dedicated sponsor since 2015, and his army of volunteers at the ready to help young jobseekers sign in and get going.
Stories this photo appears in:
Teen Job Fair held in West Springfield High; three more to follow at area schools.
.