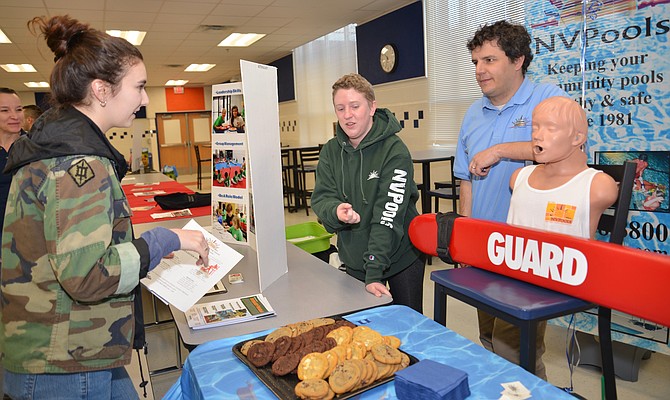 Megan Marhanka talks with Amanda Loudin and John Donovan with NV Pools. Donovan, a West Springfield graduate and the company's director of personnel, started with NV when he was only 15, so he makes a good case for joining the group that provides lifeguards for many area pools.
Stories this photo appears in:
Teen Job Fair held in West Springfield High; three more to follow at area schools.
.