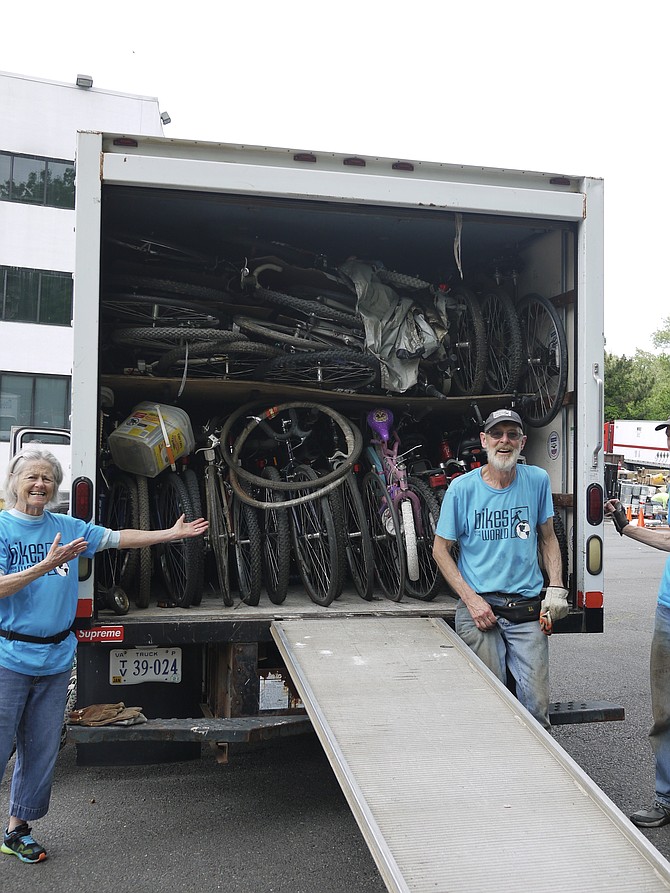 Bikes for the World received a truck full of bikes donated during e-cycling. Here, Ellen Berty, left, who together with her husband Pete has volunteered with Bikes for the World since 2005 and Keith Oberg, right, stand next to a truck destined for Sierra Leone. The group has recycled over 120,000 bikes which serve as the main source of transportation for many in the countries where they are sent.
Stories this photo appears in:

From fishbowls to giant staple guns.
.