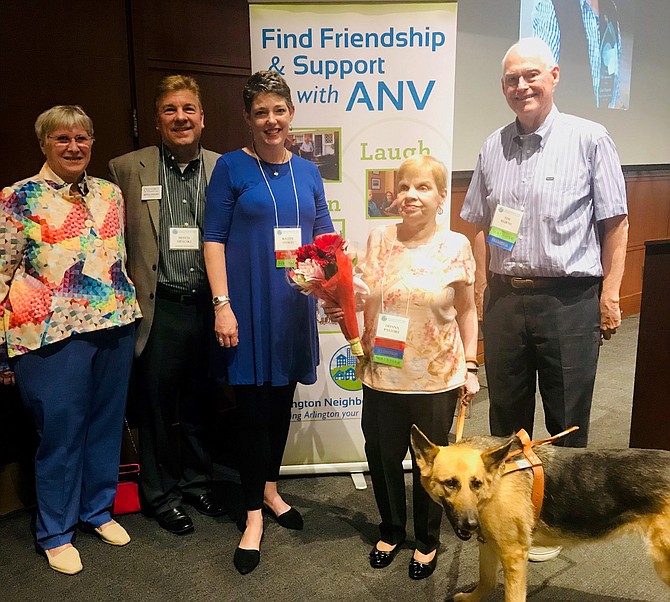 Arlington Neighborhood Villages executive director Wendy Zenker, left, with Synergy Homecare sponsor Mitch Opalski, volunteer Kathy Stokes, ANV president Donna Pastore and ANV board member Tim Burns gather at the ANV five-year anniversary and volunteer recognition celebration May 3 at the National Rural Electric Cooperative Association.
Stories this photo appears in:

Arlington Neighborhood Village celebrates fifth anniversary; honors volunteers.
.