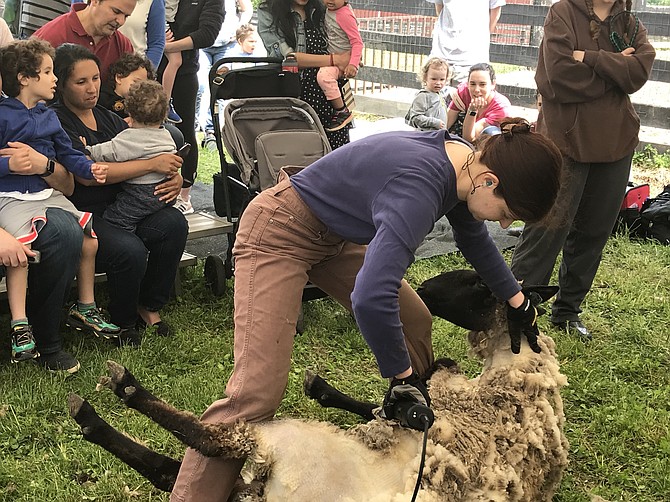 Katie Cannon at Frying Pan Farm Park demonstrates how to shear a sheep, safely laying Elle on her right side, ensuring that none of Elle's feet or legs touch the ground, as she might struggle if she senses she can regain her footing.
Stories this photo appears in:

Spring Farm Day at Frying Pan Farm Park attracts more than 1,000 attendees.
.