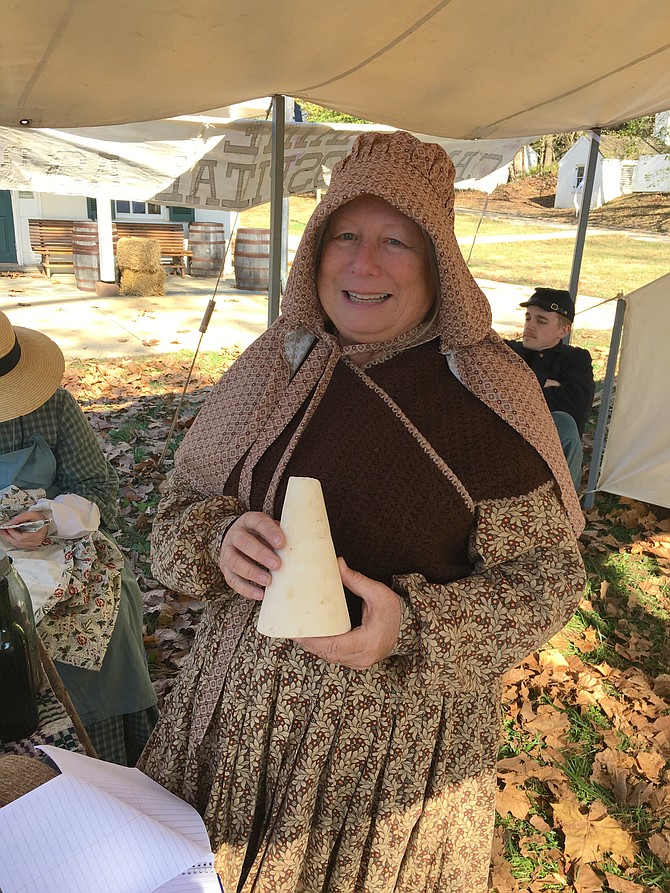 Sue Youhn, part of the Civil War Encampment at Great Falls last weekend, shows visitors a cone of sugar. Women were auxiliary to the 20th Maine Regiment in providing medicines and supplementary food to the troops.
Stories this photo appears in:

The Union Army and the 1st Year of the Civil War in Montgomery and Frederick Counties
.