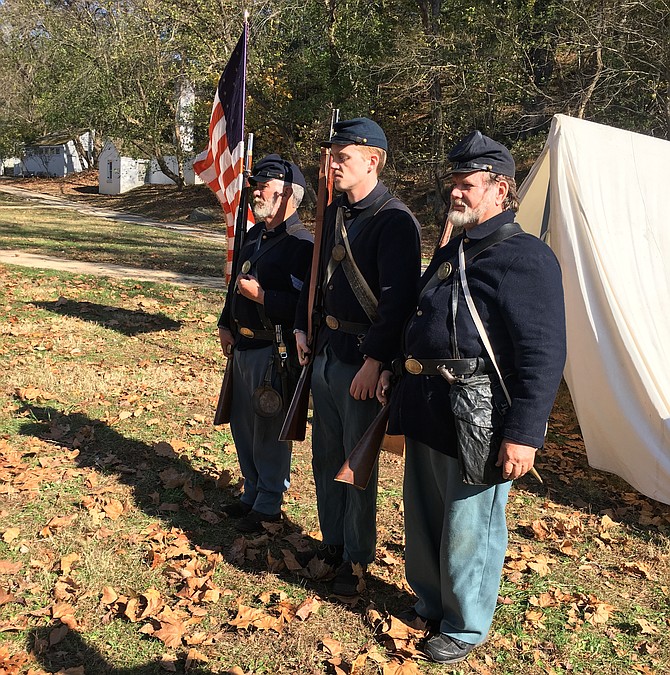 Tom Youhn, left, explains the role of the 20th Maine Regiment along the C&O Canal during the Civil War. He explained the importance of keeping the waterway in the hands of the northern states as it was used to carry supplies to armies stationed along the canal from Washington City to Cumberland, Maryland. Civil War reenactors from the 20th Maine Regiment held a Civil War Encampment at Great Falls Tavern Visitors Center on Nov. 2 and 3.
Stories this photo appears in:

The Union Army and the 1st Year of the Civil War in Montgomery and Frederick Counties
.