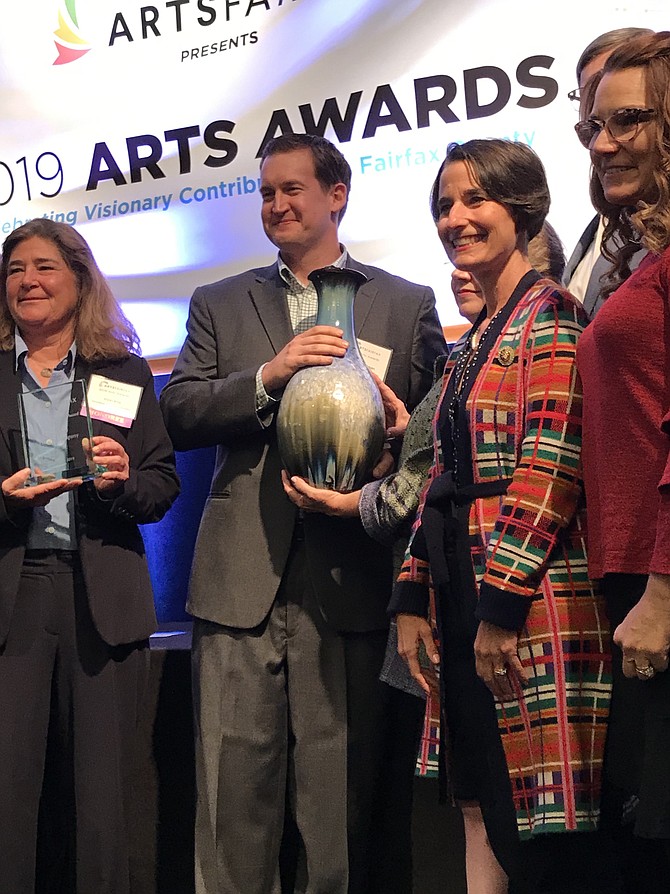 Evan Hoffman, Artistic Director of NextStop Theatre Company in the Town of Herndon, accepts both his crystal award and ceramic vessel in recognition of the professional theatre company named ARTSFairfax 2019 Honoree – The Emerging Arts Award. From left, Vicki Kyle, President of NextStop Theatre Company Board of Directors; Hoffman; State Sen. Jennifer Boysko (D-33); and Lisa Merkel, Herndon Mayor.
Stories this photo appears in:
ARTSFairfax 2019 Arts Awards
.