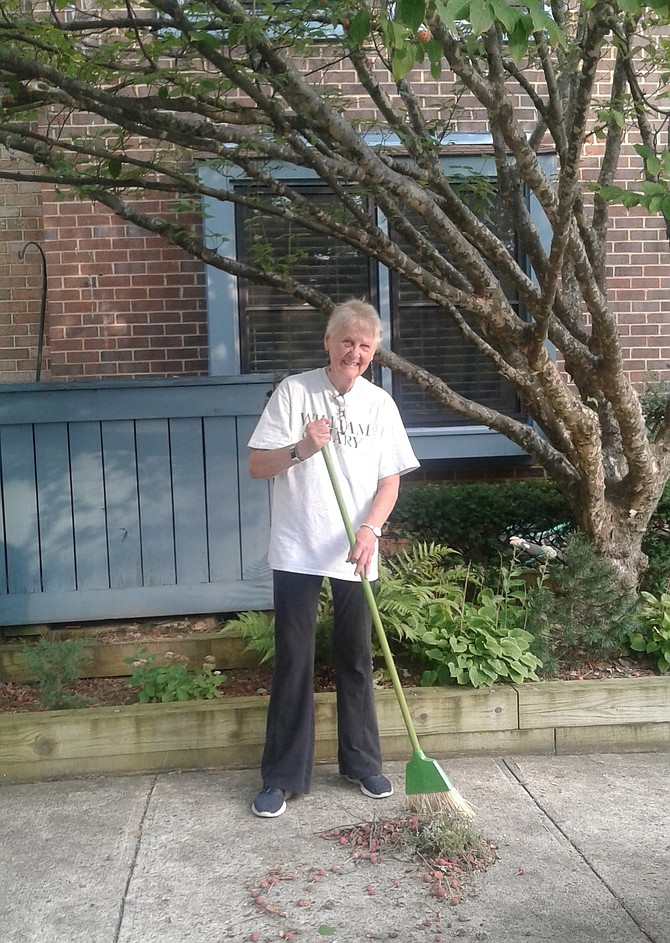 Rev. Dr. Kay Rodgers of Reston sweeps fruit that has dropped from her Japanese dogwood tree, so her neighbors and their pets don't step on the red berries and track them into their townhomes. Although she completes this ordinary chore each fall, she finds it unusual that her tree drops its fruit in mid-August.
Stories this photo appears in:

Locals already raking leaves and sweeping sidewalks.
.