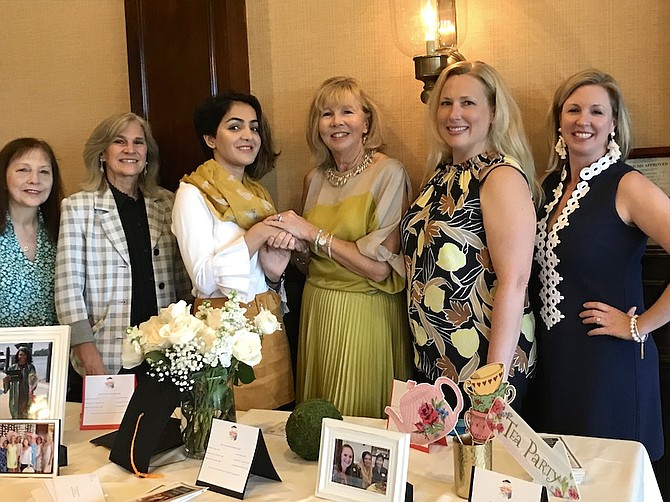 From left, Candace Bovee, Lissa Carter, Ellaha Momand, Mary Lou Christy, Kathryn Rutkowski and Christie Lavin at the Great Falls Friends & Neighbors Scholarship Fund's 2019 celebratory luncheon. The group awarded a scholarship to Momand.
Stories this photo appears in:

Great Falls Friends and Neighbors Scholarship Fund presents annual scholarships.
.