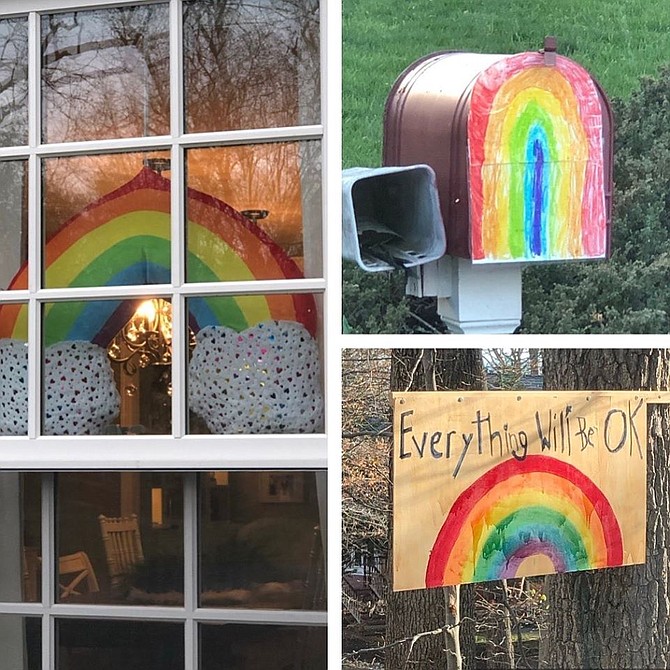 A Great Falls resident organizes a rainbow hunt for kids around town by putting rainbows in windows, mailboxes, and on chalk painted on driveways to spread community during the statewide stay at home order. This is one of many activities shared by the Celebrate Great Falls Foundation on social media with the hashtags #quarantinethingstodo #quarantinehelpers.
Stories this photo appears in:

Groups, business and citizens step up to spread community during COVID-19.
.