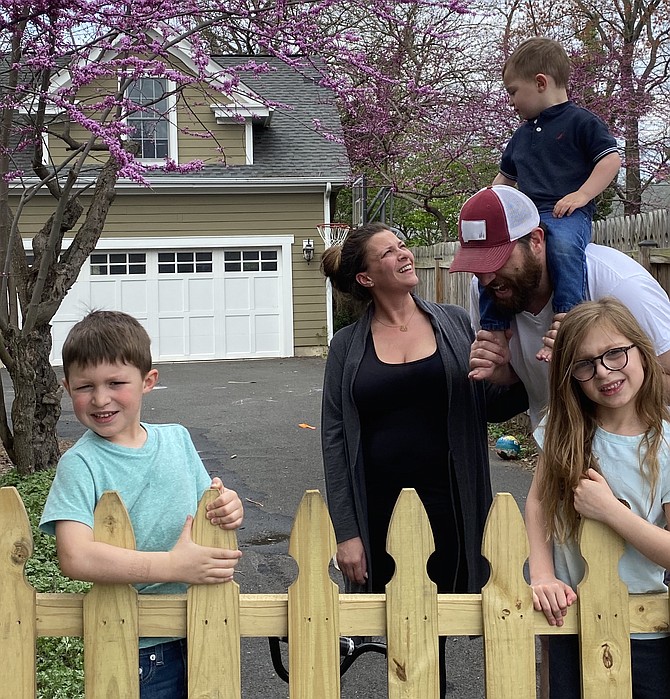 The Spear family of the Town of Herndon, Jay, 5, mom Christin, dad Mike, Zach, 2, and Lily, 5, stay behind the new driveway fence Mike installed. On the other side, a 6-foot social distancing chalk line keeps others a safe COVID-distance away from the family.
Stories this photo appears in:

But, there's barely any bears!
.