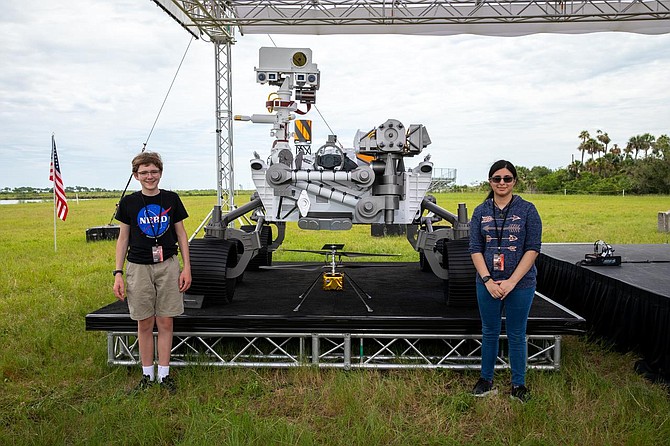 Students Alex Mather, at left, and Vaneeza Rupani, stand near the countdown clock at the News Center at NASA's Kennedy Space Center in Florida on July 28, 2020. Mather named the Perseverance rover, and Rupani named the Ingenuity helicopter.
Stories this photo appears in:

Alexander Mather wins the contest to name Mars rover and witnesses the lift off.
Mars Rover Named