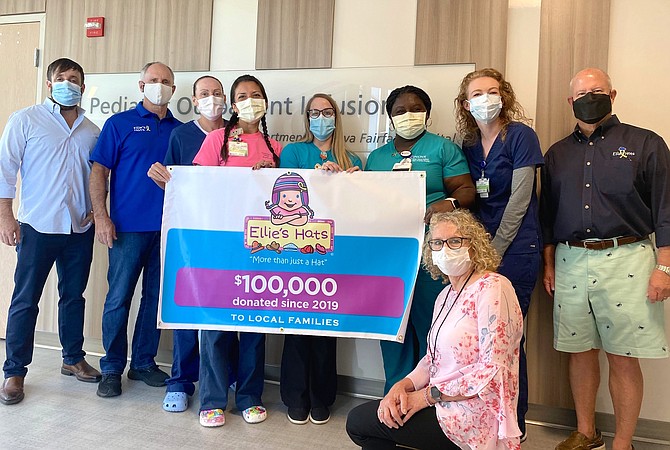 (Standing, from left) are Joe DePalma (of Ellie's Hats' Website), Jay Coakley, nurses from Pediatric Specialists of Virginia, Brian Drummond (Ellie's Hats Board member), and (kneeling) is Cathy Bottrell (Life With Cancer social worker).
Stories this photo appears in:

The money goes to families of children with cancer.
Founded in 2014, Ellie's Hats makes life a little brighter for children with cancer and their families.