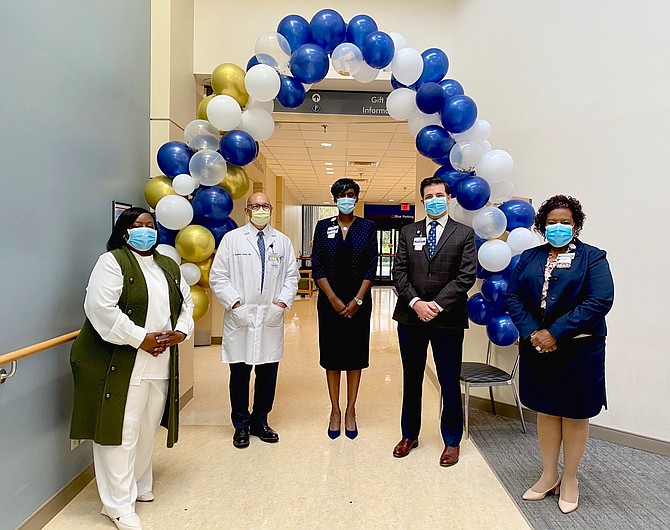 Hospital Administration Team, from left, Tammy Barnes, Vice President of Finance, IMVH; J. Stephen Jones, MD, President and Chief Executive Officer of Inova Health System; Roberta Tinch, Inova Mount Vernon Hospital President and Administrator of the Inova Musculoskeletal; Tyler Winks, Senior Director of Hospital Operations, IMVH; Alquietta Brown, PhD, RN, Chief Nursing Officer, IMVH.
Stories this photo appears in:

Formal ceremonies were nixed by the pandemic, but that didn't hide the smiles.
On Monday, Aug. 3, Inova Mount Vernon Hospital celebrated the academic achievements of team members who were unable to 'walk' this year due to COVID-19.