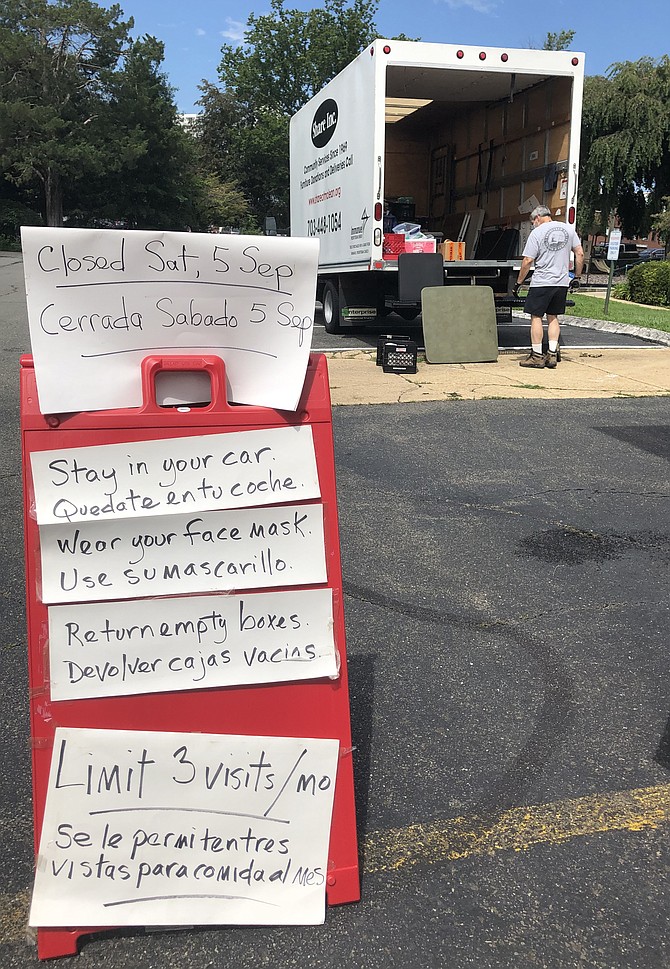 A sign in front of Share's headquarters at McLean Baptist Church explains the new food distribution protocols, which minimize contact between clients and volunteers.
Stories this photo appears in:

Leaders of the Share of McLean say that widespread unemployment is driving demand for their services to unprecedented levels.
Share of McLean is seeing twice its usual demand for food assistance, and several times its usual demand for emergency financial assistance, as the economic fallout of the COVID-19 pandemic continues to exact a heavy toll on the country's most vulnerable populations.