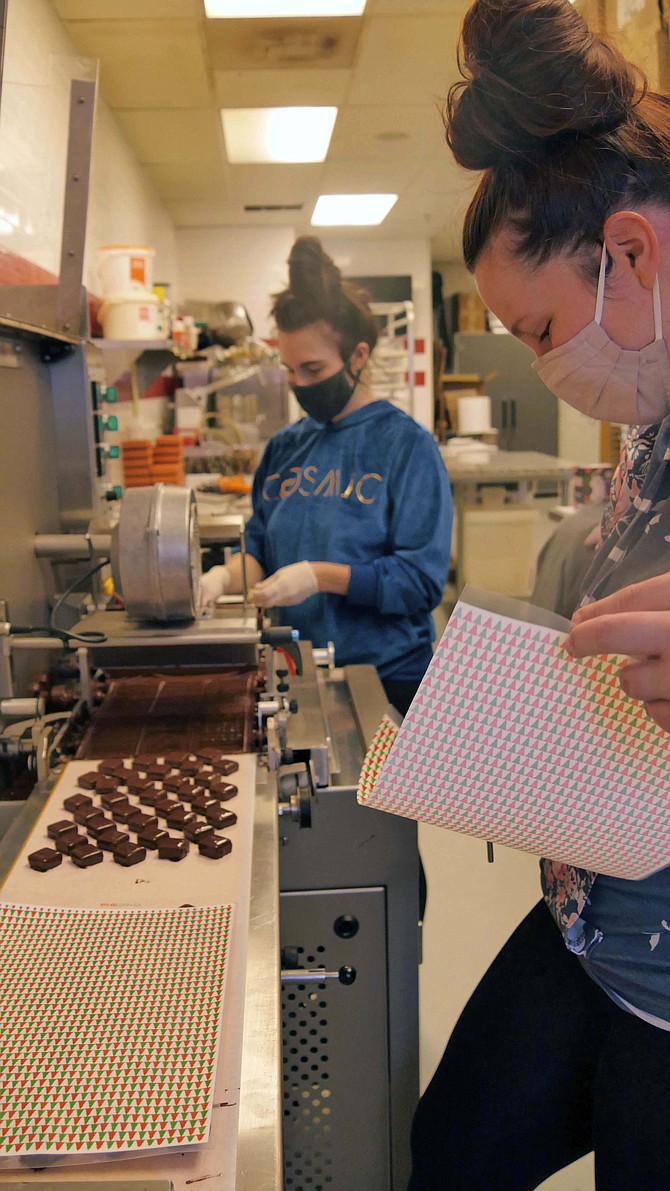 Emily Aranda, head chocolatier at Artisan Confections, is pressing small Christmas tree designs into the gingerbread holiday candies. She says they expect to make 11 batches of 265 different chocolates today. Her assistant, Rachel Green, is working the other end of the candy line.
Stories this photo appears in:

Jason Andelman has just spent all day packaging his hundreds of boxes of chocolates for shipping.