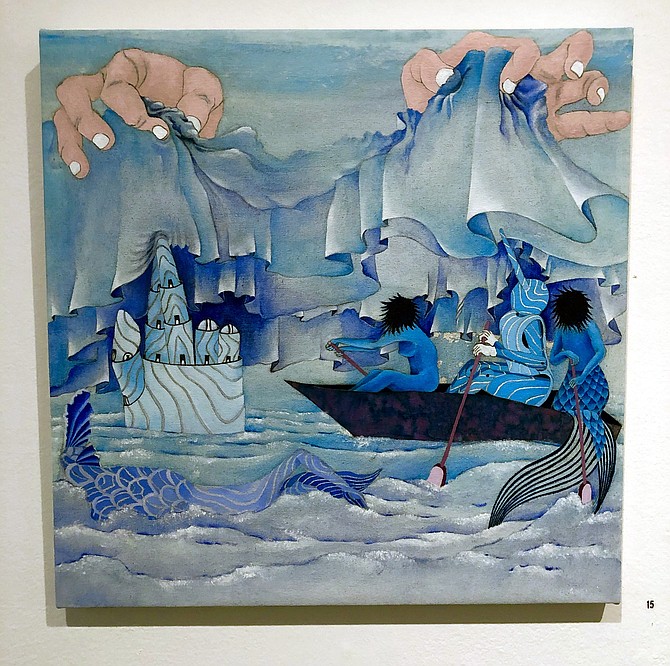 This piece by Kyujin Lee, she believes to be the essence of her work. The three characters she uses in her paintings are all rowing a boat together, about to embark on a journey into the unknown, which really summarizes her message of life's obstacles and how we face them.
Stories this photo appears in:

McLean Project for the Arts exhibiting work of Eve Stockton and Kyujin Lee.
.