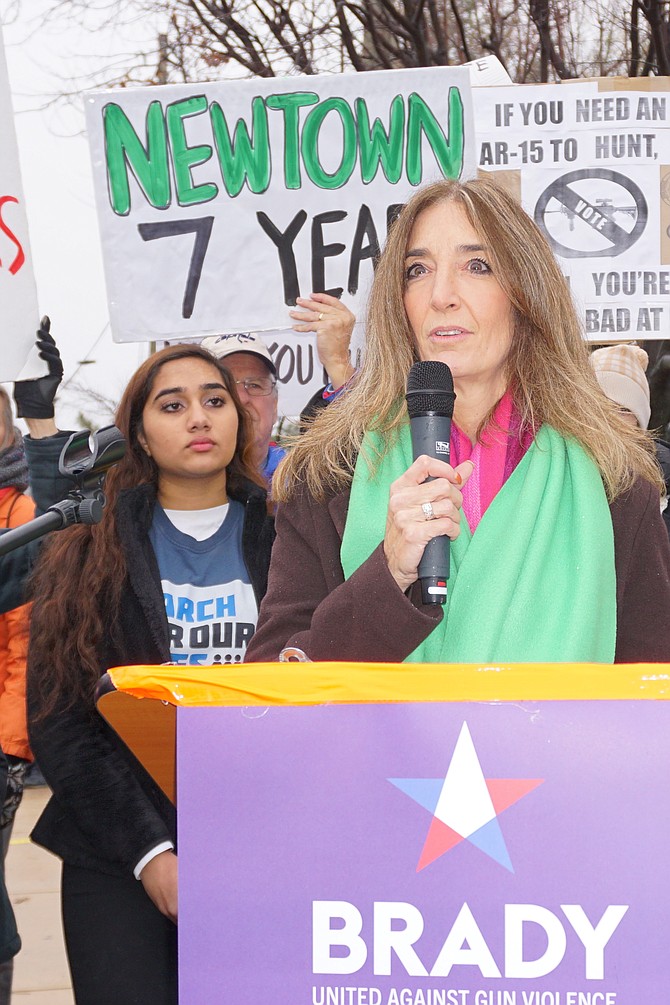 Speaker of the Virginia House Del. Eileen Filler-Corn (D-41) reminds more than 100 activists how far they have come in their fight against gun violence Dec. 14 along the sidewalk of the National Rifle Association in Fairfax. Standing behind her is the next generation of gun violence prevention activists: Oakton High School senior Elizabeth Paul, 17, director of diversity and inclusion for the March for Our Lives Virginia chapter.
Stories this photo appears in:

Virginia lawmakers and GVP supporters reflect on seven years since Sandy Hook.
.