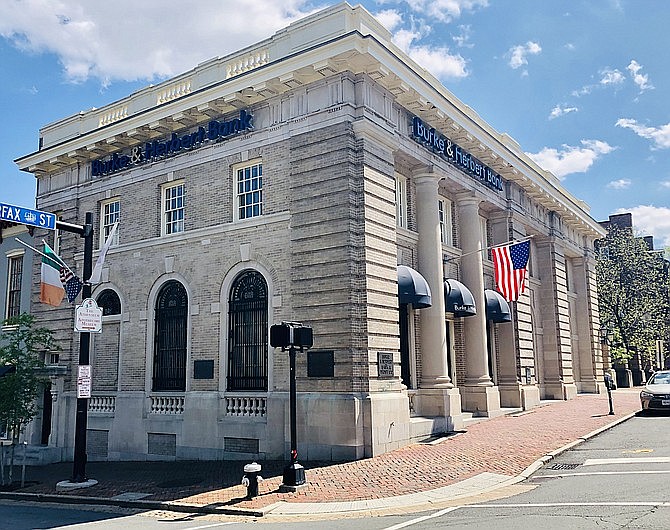 Burke and Herbert Bank issued about 400 Paycheck Protection Program loans in Alexandria, saving about 4,500 jobs in the city.
Stories this photo appears in:

Restaurants, lawyers and consultants in Alexandria receive millions in forgivable loans.
Restaurants in Alexandria received the biggest chunk of federal cash from the Paycheck Protection Program, landing more than 200 forgivable loans and saving about 4,000 jobs, according to new data released from the Small Business Administration. Lawyers, consultants and home health care workers also scored big, landing hundreds of loans and saving thousands of jobs. Ultimately, businesses in Alexandria received more than 3,000 loans and preserved more than 35,000 jobs.