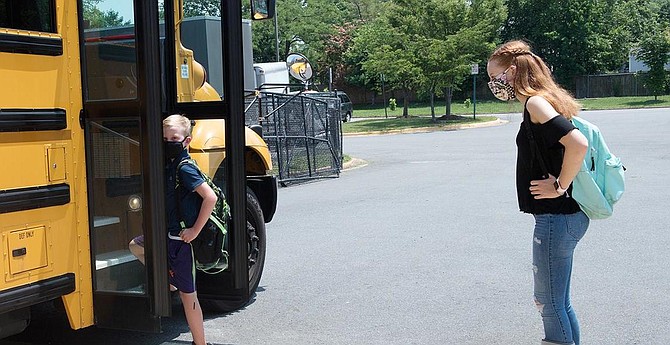 Children model how they will wear masks to board and while on County school buses.
Stories this photo appears in:

Union says it is unrealistic to open school with a hybrid plan.
Two days after the Fairfax County Public Schools (FCPS) July 15, 11:59 p.m. deadline passed for students, teachers and school based technology specialists (SBTS) to respond to two Instruction Options for the 2020-21 school year, the Fairfax County Federation of Teachers (FCFT, AFT 2401) sent a letter to FCPS officials urging them to switch to 100 percent virtual learning.